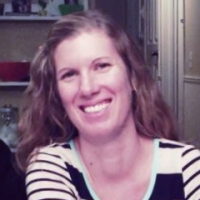 Favorite Part of God's House:
"Sharing life with God's people."
Former Kindergarten teacher, current mother of two adorable little girls.
B.A., Communications, University of California, Los Angeles
California Teaching Credential, multiple-subjects K-8, California State University, Long Beach.
Maura is married to Jeff who is a math teacher at Talbert Middle School, and a member of the Elder Board. Together they lead the GH small group Living Room Mondays at Marbuts.
Maura loves to bake yummy treats for Jeff, and sew fun stuff for her daughters.