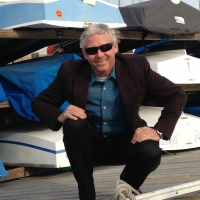 His favorite part of God's House is
"People who are real, who don't have it all together but who come together to find faith and make a difference." He's been in full-time Christian ministry since 1986, beginning as Youth Pastor at Bethany Church in Long Beach. In 1993 he moved all the way to Huntington Beach to be the "Executive Pastor" at ShoreLife Church. In a joint venture with Shorelife, he launched God's House in 2001.
ENTJ, Positivity-Belief-Restoration, Eternal Optimist, Resilience
Foothill High School '81 (Go Knights!)
B.A.-Psychology, CSU Long Beach '86
M.Div.- Biblical Exposition, Talbot School of Theology, '90
Certificate: Strengths Finder Coach
He married Kathie Reynolds in 1986, and they have three children, in various stages in beginning/ending college and entering the "real world" work force.